Young children communicate on a physical form from a very young age by waving 'bye bye', blowing kisses, grabbing, crying, hugging, pushing and shoving. Signing helps expand on this 'vocabulary' in a more positive way.
Baby Signing has become increasingly popular in the last 10 years and uses British Sign Language (BSL) as a form of communication before a baby has the ability to talk.
Dr Joseph Garcia's research in America found that hearing babies with hearing parents, who were regularly exposed to signs from 6 to 7 months old were able to communicate by 8 to 9 months old. Acredolo and Goodwyn found that signing babies were happier; less frustrated, and had a closer bond between parent and child. There were also longer term advantages: the children talked earlier, than non-signing babies, they had bigger vocabularies, and were more self-confident.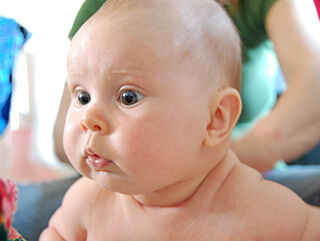 Makes communication between parent and baby easier
Can decrease frustration and temper tantrums
Helps early stages of speech and language development
Gives parent one to one time with baby
Enhances bonding and interaction
Can improve co-operation between very young children as they can communicate their needs to each other
Teaches songs and rhymes
It's fun
Meeting other parents and babies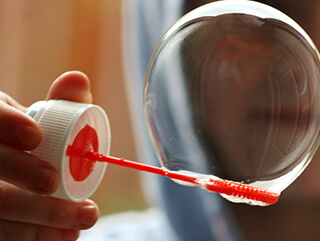 Baby Signing can be started at any age but the baby may not respond with their own signs until after 6 months old.
I run Baby Sign over 6 weeks; by the end of the 6 weeks approximately 150 words will be covered, including basic everyday signs, emotions, animals, transport, family and the weather.
Each hour long session is themed and uses songs and rhymes to learn the signs; musical instruments and bubbles make an appearance each week, much to the babies delight and each session is full of fun and laughter.
Each group will be limited to a maximum of 10 families, with a 6 week block costing £30.00 per family.
Please see calendar for next dates, venue and for online booking.