Support Your Pregnancy Naturally
with The Holistic Pregnancy Specialist
™
Firstly congratulations on becoming pregnant, everyone wants to have the heathiest pregnancy possible but there is so much information out there it can be hard to know what's best.
And what about those niggling pains around the body as the baby grows and gets ready to enter the world?
The morning sickness, ok for some the day sickness, heartburn or indigestion, back or hip pain, insomnia, digestive problems and constipation?
I don't seem to be 'selling' pregnancy, do I?
The good news is I have researched and cut through all that 'chatter' to find the correct information and am able to support you through your pregnancy with the best up-to-date information using a combination of nutritional therapy, homeopathy and if local maternity reflexology. This is an important time to take care and nurture yourself and the baby.
One of the most often-asked questions is 'How safe is reflexology throughout pregnancy?' and 'Can reflexology cause a miscarriage?' The simple answer is no reflexology can't cause a miscarriage and yes, reflexology is safe to have carried out during pregnancy, even in the first 12 weeks. Miscarriages most often happen when the embryo stops developing, 97% of the time this is down to a DNA issue where nature has incorrectly matched the DNA strands on cell division and unfortunately nature won't let the pregnancy continue.
I have been working with pregnant women for over 20 years and have carried out additional training in reflexology, nutrition and homeopathy relating to pregnancy.
Research has shown that regular sessions of reflexology lead to better pregnancy experiences, shorter birthing durations and fewer interventions during labour.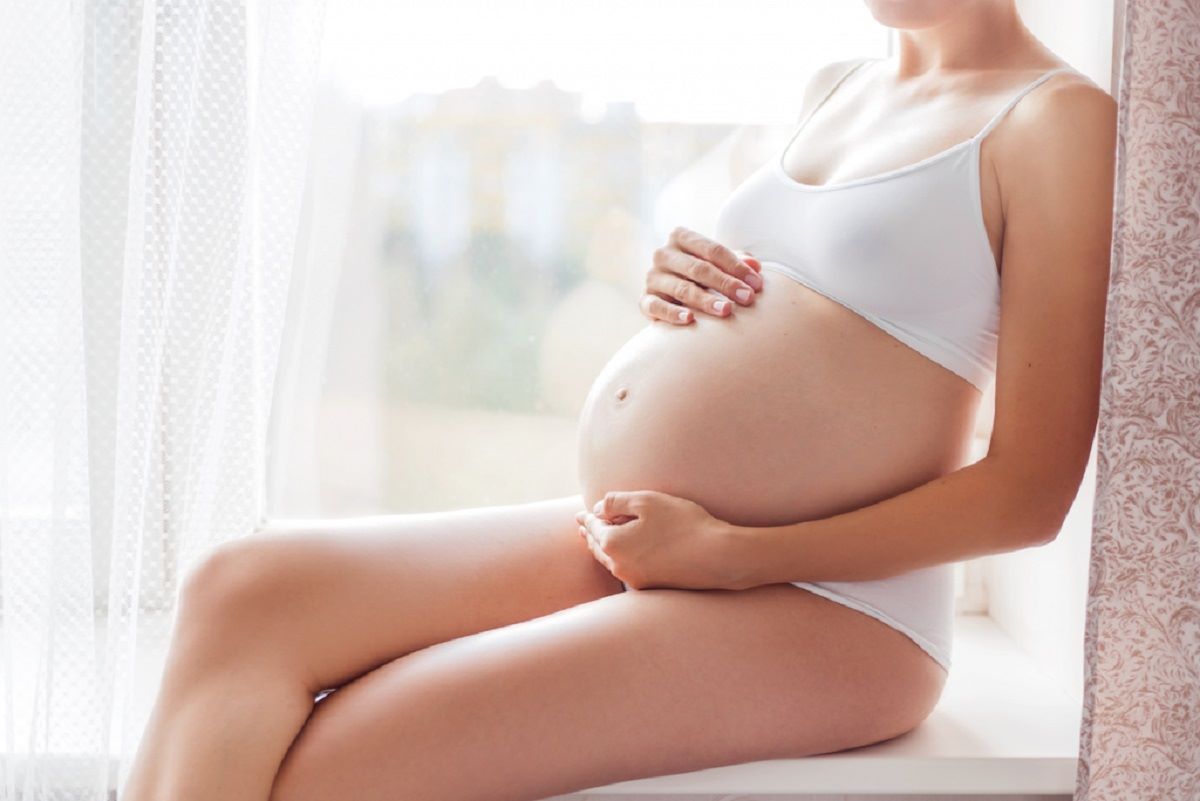 How often should you attend?
This is really up to you; some like to come twice a month to help keep stress levels down others come once a month and increase the frequency as they get ready for birth.
First trimester – weeks 1 to 12 – once a month
Second trimester – weeks 13 to 28 weeks – once a month
Third trimester – 29 to 34 weeks – every 2 to 3 weeks
35 to 37 weeks – every 2 weeks
38 weeks onwards – weekly or twice weekly until labour starts
Preparing for labour – Reflexology can not 'induce' labour, 'induction' is a medical term, reflexology however can work with the body to help it prepare for the birth by lowering stress levels and helping with relaxation. There are specific acupressure points on the feet and lower legs that may help with getting the body ready for birth these points can be worked during a session after 40 weeks. For some people using these techniques helps kick start labour for others it doesn't but it does give the mother to be a boost to energy for birth, after all it is the baby that ultimately decides when it is going to be born vaginally.
After birth, reflexology, good nutrition and homeopathy can help with recovery from the birth, breastfeeding issues and can help the baby with colic, wind, constipation, reflux, teething pains and much more. Babies are welcome to come along to your session and if they are awake they can get their feet worked as well, if there are any issues I will teach you how to help your little one.
Pregnancy should be a time of joy; you're growing a new life. Unfortunately, not everyone has this experience, reflexology can offer you the space to de-stress even for an hour or two, to feel supported, have a safe space to share your feelings without judgement just love and support.
As well as working with couples who have experienced miscarriage and still-births I have undertaken additional training to support couples through this time and future 'rainbow' pregnancies.
If you are unsure if you can have reflexology in your pregnancy, drop me a message, explain your concerns and we can chat it through.

What to expect at reflexology consultations
Before your first appointment you will be sent a pregnancy health questionnaire to complete and return electronically to ensure the treatment is safe for you to have. The form asks about your general health, pregnancy, previous pregnancies, including loses, your birthing experience(s) and how you were after the birth. On your first session I will check these details and ask you to expand any answers to ensure I have a complete picture. I'll also talk you through the process, and you can ask any questions you may have.
Reflexology is a gentle treatment that will feel relaxing and not tickly. During the first few months of the pregnancy, you'll lie on the couch under blankets with your feet exposed. As your pregnancy continues, I will raise the back of the couch so you are comfortable.

Treatments are designed to relax and nourish you and your baby, try to plan a little quiet time after the treatment. I will make sure you come back to reality after your treatment before you leave.
Three treatments
(Booked and paid for in advance, to be used within 4 months of purchase)
£120.00
BOOK YOUR SESSION NOW
BOOK YOUR SESSION NOW
Pregnancy can leave you wanting a little extra food but what to choose? Healthy snacks can be the hardest to think about so I have done it for you.