Why take a first aid course?
Maybe you need it for your work place but it's much more than that, it's for situations that you may come across, it's for keeping your kids, grandkids and family safe and knowing what to do if they or you have an accident or are suddenly taken ill. You can feel prepared to help others when others around you may not be able to help.
On a Moonbeam Training course, you cover baby, child and adult training regardless if you are completing an adult or paediatric course, we don't live in isolation and I want you to go away with the most comprehensive learning I can give you in a day and the ability to help all ages.
Moonbeam Training offers Ofqual regulated qualifications accredited by Qualsafe Awards and delivered by a highly qualified experienced First Aid Trainer and Nurse (First Aid is no longer regulated by the HSE).
"A thoroughly enjoyable course with high quality teaching and learning observed. Karen had a calm and relaxed manner which quickly put the learners at ease. She demonstrated excellent subject knowledge which she used to good advantage when answering learner questions and clarifying concepts to correct poor understanding. Karen interacted with learners throughout the course to offer support and encouragement in a positive way.

IQA Trainer Observation Report 2021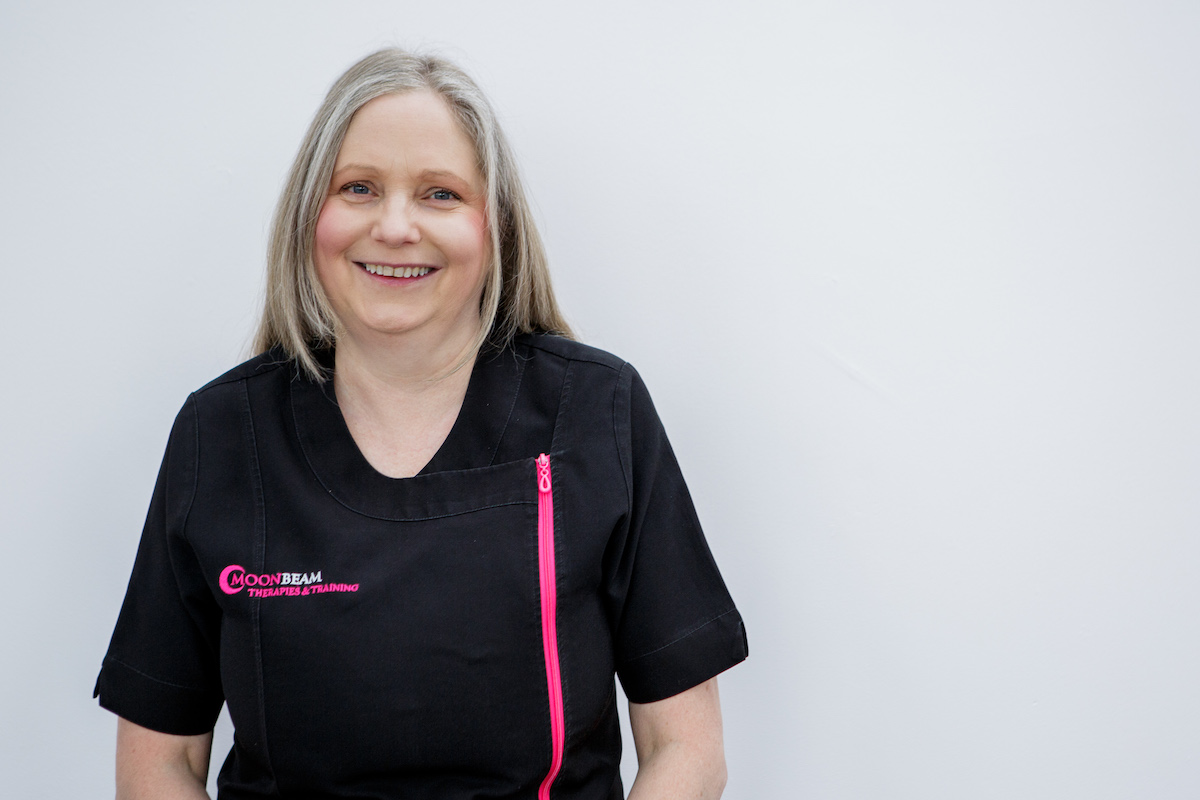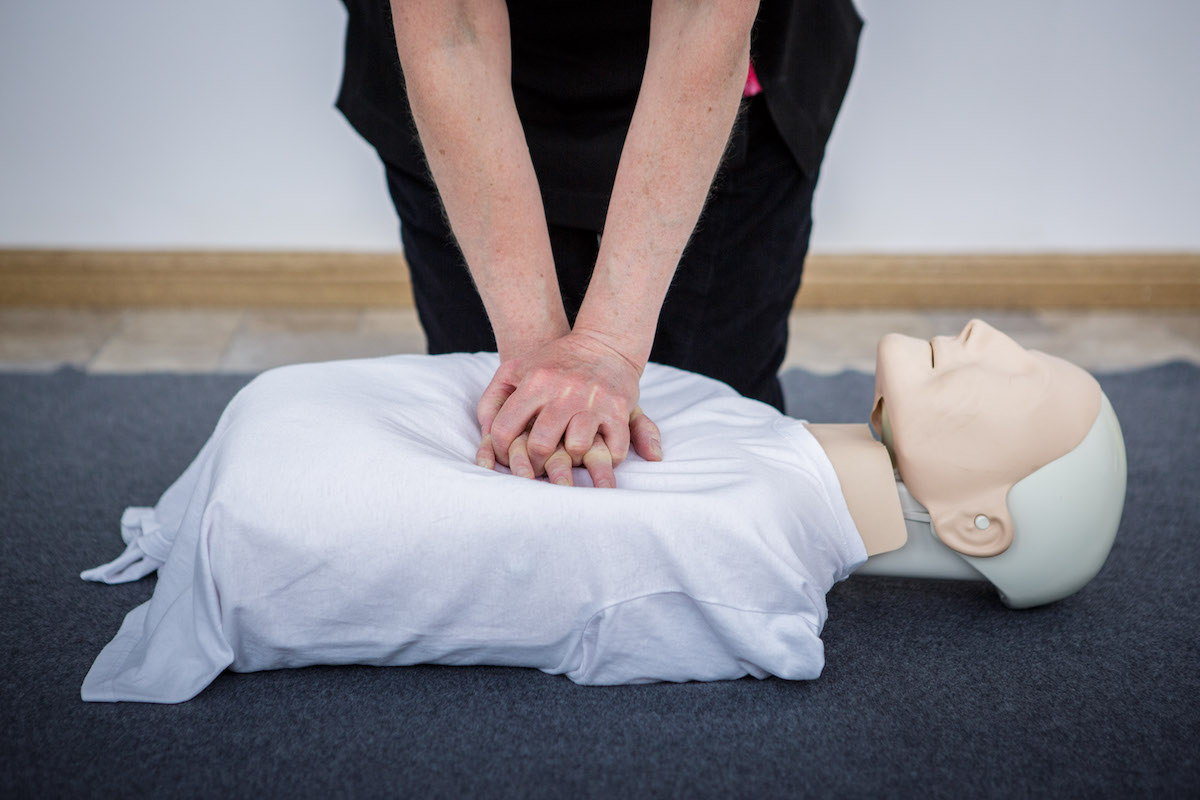 The qualifications offered are
Level 3 (SCQF level 6 or SQA level 3) Emergency Paediatric First Aid (EPFA)
Both are one day courses and are a mix of theory and practical first aid.
The one-day courses have an emphasis on the practical side of the training and include practical sessions on CPR and the use of an AED, choking, the recovery position and bandaging. There is an option for the two-day Emergency Paediatric First Aid course for those that need it, please ask.
Your certificate should be renewed every 3 years to maintain your qualification.
An annual half day refresher is recommended to keep up with any changes in First Aid delivery.
I am currently only offering 'in-house' training rather than individual training, please contact karen@moonbeamtherapies.co.uk if you wish in-house training, one day courses start form £500 for up to 12 learners.
CONTACT NOW
CONTACT NOW
EFAW (Emergency First Aid at Work )
Role and Responsibilities of an emergency first aider
Dealing with an emergency
CPR and AED – adult, child and baby
Choking – adult, child and baby
Unconscious patient including recovery position and seizures – baby and over 1
Bleeding /shock
Wounds and bleeding
Burns and scalds
Assessment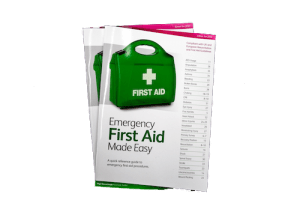 Full 3-year certificate issued from Qualsafe Awards
FREE Emergency First Aid Made Easy book given on attendance
Maximum 12 people per course
CONTACT NOW
CONTACT NOW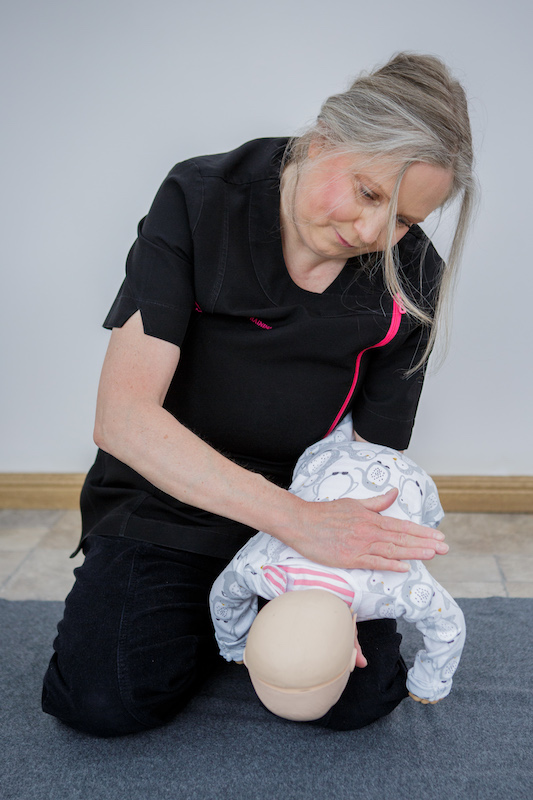 There are 2 courses available:
Level 3 Award in Emergency Paediatric First Aid (1 day/unit 1)
Level 3 Award in Paediatric First Aid (2 days/units 1 and 2)
The one-day course covers (Unit One)
Role and responsibilities of an emergency paediatric first aider
Definition of an infant and a child, infection control, consent, completing accident forms/reports
First aid and personal protection equipment
Incident and casualty assessment
Scene survey, primary survey, calling for help/information needed
CPR and AED – infant, child and adult
Unconscious casualty and Recovery position
Management of a seizure
Choking
Minor Injuries
Shock
External bleeding
Bites and Stings
Full 3-year certificate issued from Qualsafe Awards
FREE Paediatric First Aid Made Easy book given on attendance
Maximum 12 people per course
The two-day course covers the above plus Unit 2 – Managing Paediatric Illness, Injuries and Emergencies
Anaphylaxis
Eyes, ears and nose conditions
Fractures, dislocations, sprains and strains
Head and spinal injuries
Chronic medical conditions or sudden illness: Sickle cell syndrome; diabetes; asthma; meningitis; and febrile convulsions
Body temperature, extremes of heat and cold (hypo and hyperthermia)
Electric shock
Burns and scalds
Poisonous substances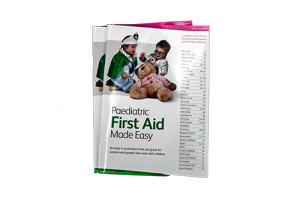 Full 3-year certificate issued from Qualsafe Awards
FREE Paediatric First Aid Made Easy book given on attendance
Maximum 12 people per course
CONTACT NOW
CONTACT NOW
Introduction to Baby and Child First Aid
This introduction to baby and child first aid covers the most common accidents and injuries and provides you with the basic skills required to deal with them. The 2-hour session looks at how to deal with:
Bumps, cuts and bleeding;
Choking for babies under and over one year old;
CPR;
The recovery position;
Head injuries and what to look out for;
Getting to the hospital safely; and
Anything else that is important to the group
I like to gear sessions towards the group and their specific needs. Therefore, to ensure you get the most out of your course, I limit groups to 10 people only.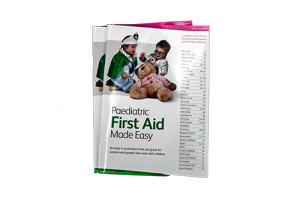 £25 per person
FREE Paediatric First Aid Made Easy book given on attendance
CONTACT NOW
CONTACT NOW

Excellent course, good pace, clear and has given me the confidence to apply first aid, if and when needed. Thank you
Thanks for a really useful and interesting day. I feel much more confident than I thought I would
Fantastic training delivered by Karen, lots of interactions and discussions and practical activities which was great for understanding what we were to do
Karen was patient and helpful teacher who made sure everyone understood and felt listened too
Karen helped to keep the day interactive and engaged with the whole group. Karen was able to ask for questions but also answer these well. Karen helped where people needed support

Baby and Child First aid course
Can't get to a class? Let's do it online instead then…join up and watch the class when it's convenient for you, pause and rewind as you need to.
This course will give you the skills, knowledge and confidence required to be able to deal with common accidents and illnesses.