My complementary therapy journey started a couple of years after my son was born. As a single parent in the early 90's flexible childcare was not available in order to work the 12 hour shifts in nursing, so I looked for something that I could work round a young child.
An aromatherapy course in Glasgow suited my study criteria and meant that I didn't have to travel to England for a course. Once on this journey I found it never finishes, there is always more to learn and new people to meet. It is this thirst for learning that has led me to have my current portfolio of treatments and training and the wish to share some of my learning with others.
For over 30 years it has been a fascinating journey of both self-discovery and self-healing as well as having the privilege to meet new people and go with them on their journey through healing and life. Some clients come for a few treatments others stay for years.
After working for a voluntary organisation for 13 years, as their Healthy Living Co-ordinator and team lead for A Good Start programme in Midlothian I decided it was time to move on and run my business full time – the start of another journey.
Special Interests
I have a special interest in working with parents before conception, through pregnancy and the birth to help ensure the best outcome for that pregnancy is achieved. This can be enhanced by the use of reflexology, nutritional therapy and homeopathy from before conception. Empowering women to have the best pregnancy and birthing experience that they wish for.
Once the baby is born care can continue while they grow up with homeopathy, nutritional therapy, reflexology, baby massage and baby sign to help with the best outcomes for both the baby and the parents.
With my background in Children's nursing I am ideally placed to deliver first aid for babies and children.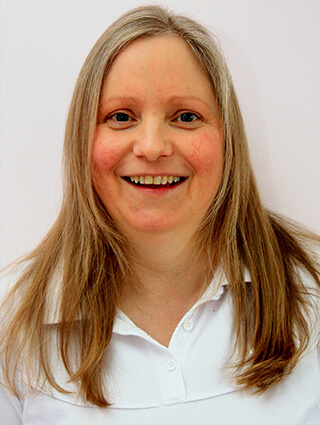 Your Therapist
Karen Hooton BSc (Hons) FFHom (Nurse) RSCN MIFPA MAR MARR C&G Cert.Ed
Registered Sick Children's Nurse, Ediburgh (1989)
Diploma in Clinical Aromatherapy; Scottish School of Aromatherapy (1994)
Diploma in Classical Reflexology; The Academy of Aromatherapy and Massage (1998)
BSc Honours Degree in Homeopathy; Napier University & Faculty of Homeopathy (2002)
Usui Reiki Master; TSW Holistic Therapies (2009)
Diploma in Nutritional Therapy, College of Naturopathic Medicine (2011)
Level 3 award for First Aid at Work trainers; Abertay Training (2days)
Karuna Reiki Master; Linda Thomson (2013)
COSCA certificate in Counselling Skills (1996)
City and Guilds (7307) Further and Adult Education Teachers Certificate (1997)
Maternity Reflexology with Suzanne Enzer; Soul to Soul Reflexology x 4 days (2009)
Rhythm Kids; Touch Learn (2012)
Baby Sign; Touch Learn (2012)
Gentle Touch Reflexology for Babies and Children; Sue Ricks x 2 days (2013)
Nutrition and Fertility Expert course; ION (2014)
Reproflexology™ x 4 days (Parts 1 & 2); Seren Natural Fertility Training (2015)
Reflexology Lymph Drainage x 2 days; Sally Kay (2015)
I hold a full membership with the Nursing and Midwifery Council; the International Federation of Professional Aromatherapists; the Association of Reflexologists; the Association of Reproflexologists and am a Fellow of the Faculty of Homeopathy, each of the above governing bodies providing Codes of Conduct, Practice and Ethical Guidelines. I'm also a member of the CNHC register, fully insured and have an enhanced PVG certificate.